wendykurk : Bio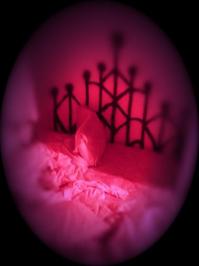 WENDYKURK Live @ Hendre Hall , Tal Y Bont,Bangor, North Wales 08.04.04

review by Niel crud


So the traffic left us void of Bechdan Jam & Valleum; we caught the latter's final thump of guitars & drums as we got out of the Crudmobile. But something was different; something unusual to our normal visits here; we heard a loud uplifting roar from within the thick stone walls of Hendre Hall. It was a crowd, not just any crowd, but a huge crowd, swelling & massing on the slate floor. At last! Result! Rhys of Complete Control Music can raise his glass & order a takeaway curry for he's probably made some money this time. For all his efforts & the excellent gigs he's put on here at Hendre his company have been running at a loss. But determination & a will to win have paid off as this is the third gig that he's not lost on now.


We were anticipating probably only catching a few songs of Wendykurk's set, as they normally go on after the witching hour which is way past my bedtime! So a slick move was to go on further down the bill, this meant they got the young audience before mum's 'n' dad's came to collect them. This wasn't the glammed up Wendykurk we've seen on many an occasion, there were no avante-garde dresses, no chili mayonnaise make-up, no Nos in his death-goth-fishnet attire, just jeans. You could tell this was an ankst [sic] riddled set, a drunk bassist, drowning his problems, an evidently annoyed Nomi on vocals who kept telling us how much a broken man Ben on bass was. Yet this angst was vented through a power raged set, long enough to let the newcomers know that they mess with Wendykurk at their own peril & short enough to leave you wondering what on earth hit you. By the second song the audience had been invited on stage by Ben & the 30 or so who could squeeze on there took it in turns to stage dive, much to the delight of the band & much to the dismay of the bouncers, one of whom took up a permanent on stage presence.



The ease with which Matt plays his guitar cleverly dispells the point that he is in fact making it scream, you can see the instrument begging for mercy pleading with him; 'I was never made for this!' But he's relentless & unforgiving as they pound through Freckles, Auroura Borealis etc. The finale comes when Nomi takes out her anger on one of the soft meat dolls (see pic below) & slams it & her guitar into the stage. Seeing an opportunity Ben then picks up Nomi and starts throwing her round literally like a rag doll; she ends up on her head. Then Matt wades into Ben & the 2 end up on the deck in a mass of fists & fedback guitars. Staged, toy fighting or for real? It doesn't matter, it was excellent entertainment.