The Birthday Massacre : Bio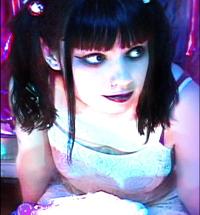 The Birthday Massacre is a fusion of retro electronica and dynamic contemporary songwriting. Elements of childhood fiction and adult fantasy are coupled with twisting distortion and euphoric melody to create a unique and original sound dubbed "post-retro."

The lyrical themes of The Birthday Massacre observe reality through a romanticized perspective. Lyrically, the songs are a combination of personal reflection, real-life observation, dreams, fiction, and satire.

The Birthday Massacre has managed to create a sound and vision that is larger than life while still maintaining a grounded sense of awareness and a raw aggression seldom found in contemporary pop-music. This sonic juxtaposition provides an alluring fantasy that is free of false promises.

The Birthday Massacre calls its own bluffs and acknowledges its illusions for what they are in order to credit their audience with a refined level of insight into modern pop-culture. The Birthday Massacre does this in the hopes of bringing about a higher state of mass awareness.

Their novel concept, dynamic music compositions, and energetic live performances have already earned The Birthday Massacre international acclaim as one of the most original and promising upcoming bands of the new millennium.