Suzie Zuzek : Bio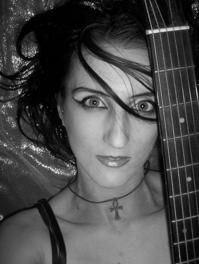 Suzie Zuzek is an eccentric Alternative DIY musician/singer-songwriter from Australia who writes, performs, records and produces lo-fi, ecclectic dark experimental music (and DIY video clips/images). She releases her music via digital release where it is available for free on various social networks.
Suzie Zuzek has been creating music for over 15 years and her lyrics reflect social justice/mental health issues, relationship breakdown and abuse.
Her sound is anything from ethereal/ambient/folk to jarring/spiteful rage.
A very raw artist "kicking against the pricks" so to speak.
External Links