Sass Jordan : Bio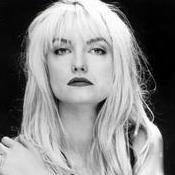 Sass Jordan (born 23 December 1962 in Birmingham, West Midlands, England) is a Canadian rock singer/songwriter with a Juno award under her belt.

Her debut album Tell Somebody was released in 1988. In 1992 she sang a duet with Joe Cocker, "Trust In Me", for the movie The Bodyguard. While her debut was musically a pop album, her follow up "Racine" was more pop/rock oriented and her third album "Rats" was plain raw rock. She collaborated with godfather of P-funk George Clinton on a track off the album called "Ugly".

Jordan lived in the US for a while. During her tenure in LA, Jordan became friends with Eddie Van Halen who lived down the street from the singer and often went over to their rehearsal spit for frequent jams. Unbeknownst to Jordan, Van Halen was searching for a new lead singer and once this realization came up in conversation, Jordan put the brakes on and ensured Eddie that having a female vocalist would be the worst career move that Van Halen could make. Jordan moved back to Canada in 1996.

Jordan is also an accomplished actress, who starred in the lead role of Janis Joplin in the off-Broadway hit, "Love Janis." Jordan has guest starred on NBC's Sisters and was featured in the Toronto and Winnipeg productions of "The Vagina Monologues."

She is currently a judge on Canadian Idol. Due to her easygoing manner, she's often compared with American Idol's Paula Abdul.