Rachael Yamagata : Bio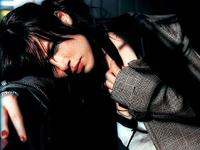 Rachael Yamagata (born September 23, 1977) is a singer-songwriter. She plays piano and has a dark, smokey alto, garnering frequent comparisons to Fiona Apple. Her first full-length album, Happenstance, was released on June 8, 2004.

Yamagata became the vocalist for the Chicago funk-fusion band Bumpus, spending six years with them while writing and recording three albums and touring the country.